Real Estate Sales
iPhone and iPad (Version 1.0) - 6/24/2021

Mac (Version 1.0) - 6/23/2021



macOS version ranked 13th top paid app for the Reference category on 6/30/2021.
iOS version ranked 189th top paid app for the Reference category on 12/24/2021.


Sell your home without a broker or attorney. This app is for those who want to sell or purchase real estate without a real estate broker through a "For Sale By Owner" transaction.
Included is a document archive that contains a sales contract, counteroffer form, bill of sale, and three mandatory disclosures required by law (property condition, lead paint, and radon). The sales contract includes provisions for an "AS IS" sale.
These documents are explained through a tutorial to understand the components of a real estate transaction using the sales contract to explain the process. Also included is a brief summary of legal requirements before and after the contract is signed along with helpful tips about how to market the property, determine a fair asking price, and take prospective buyers on a property tour. Tips include how to disclose the presence of home security systems while on a property tour, steps to stay safe while preventing those pretending to be prospective buyers from gaining access to your property, and avoiding scams to sign a sales contract. Relevant laws are included, such as anti-discrimination, federal lead-paint disclosures, and what documents must be obtained when selling a condominium.
Terms that you will read about include as-is condition, short sale, inspections, repairs, mortgage contingency, title insurance, surveys, lead-paint, radon gas, property defects, bill of sale for personal property, earnest money, utility costs, VA/FHA loans, and real estate taxes.
The documents are only valid for real estate located in the State of Illinois. Users outside Illinois may use this app for reference to understand how to sell real estate without a broker. Illinois-specific documents may be used as a template to write your own contracts that comply with local laws using the tutorial as a guide.
The developer, Michael E. Byczek, is both a licensed Illinois managing real estate broker and attorney. With a background in computer engineering, he was one of the first attorneys in the United States to develop legal apps for iOS and macOS beginning in 2008 focusing on PDF legal documents and analysis of intellectual property law.
All legal documents are in PDF format to print or save directly from the app. The PDF documents are not fillable online and must be printed in fill-in-the-blank format to best protect user privacy. The app does not collect or request any personal information.
iOS Version: The app has four screens (tabs) to flip between content. The first is a document archive. The second is a complete tutorial for the documents. The third provides an explanation with helpful tips to guide the user through the transaction from start to finish. The fourth allows the user to print or save the files.
macOS Version: Similar to the iOS version, except users only have the option to open the PDF documents using the Preview App on their Mac computer.
Disclaimer: This app is only intended for real estate located in Illinois. The intended audience are users who want to sell their residential property without a broker and are willing to research and learn about the process on their own using this app as a guide to get started. The sales contract was written for broad coverage. However, sales contracts are not one-size-fits-all. The documents may not fully satisfy the user's personal preferences.
For more information about the developer, visit www.michaelbyczek.pro.
Michael E. Byczek
Attorney at Law
Chicago, IL (USA)
Email: michael@byczek.pro
Web: http://attorney.byczek.pro
Mobile Apps: http://www.byczek.pro
Software Screenshots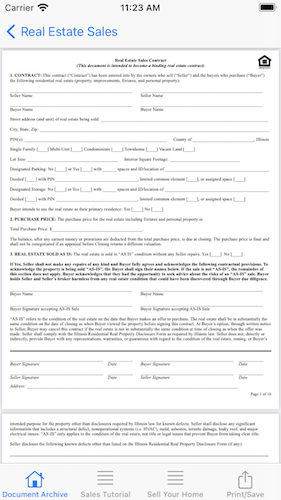 Sales Contract (iPhone)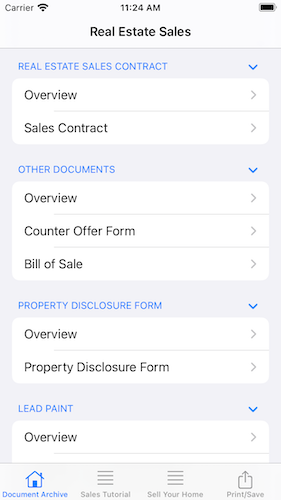 Document Archive (iPhone)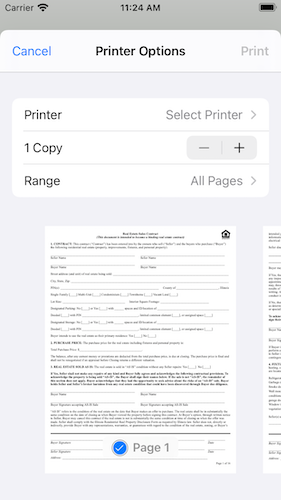 Print Dialog Box (iPhone)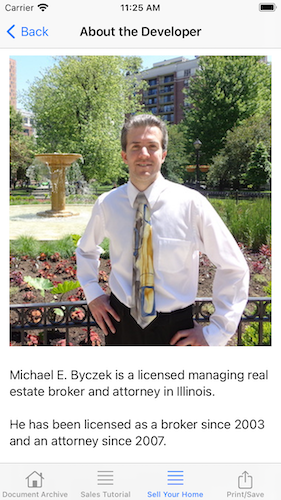 About the Developer (iPhone)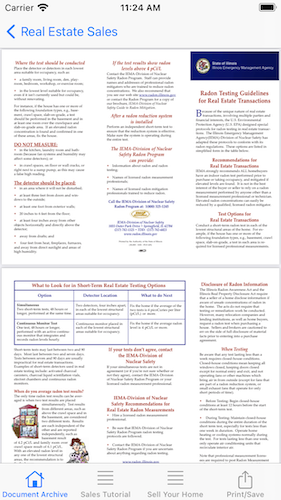 Illinois Radon Disclosure (iPhone)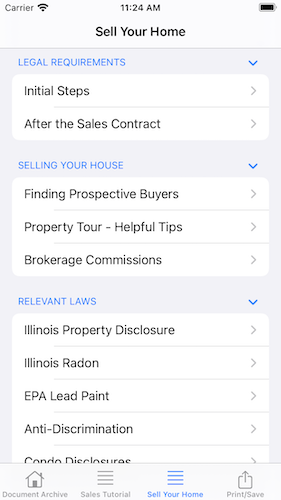 Tips and Insight Menu (iPhone)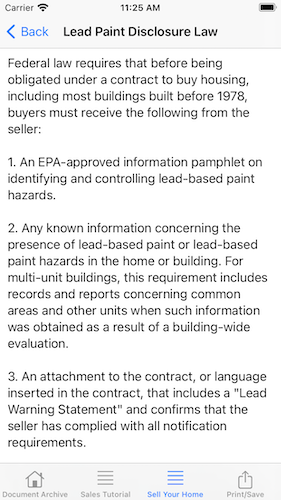 Legal Information about Lead Pain (iPhone)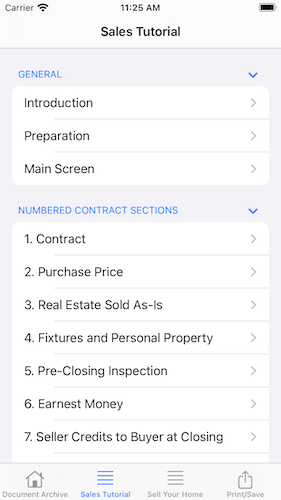 Tutorial Menu (iPhone)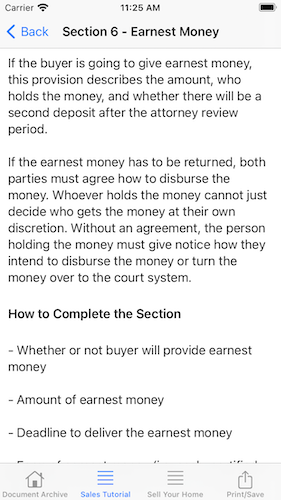 Earnest Money Instructions (iPhone)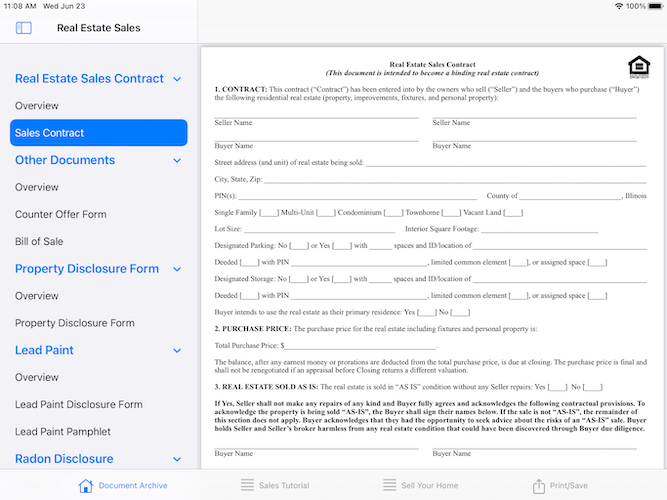 Document View of Sales Contract (iPad)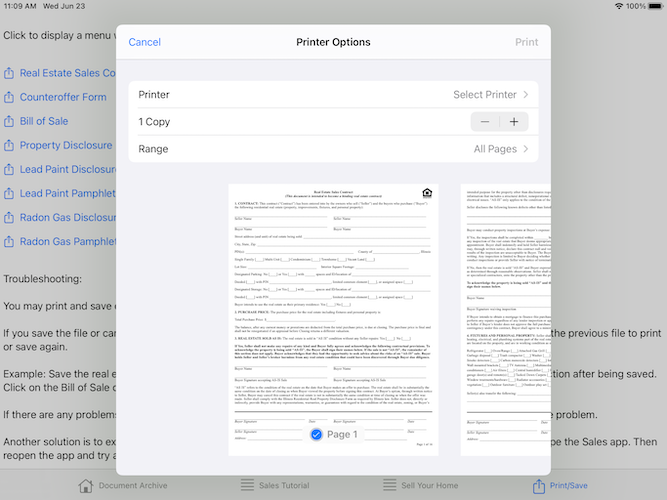 Print Dialog Box (iPad)
About the Developer (iPad)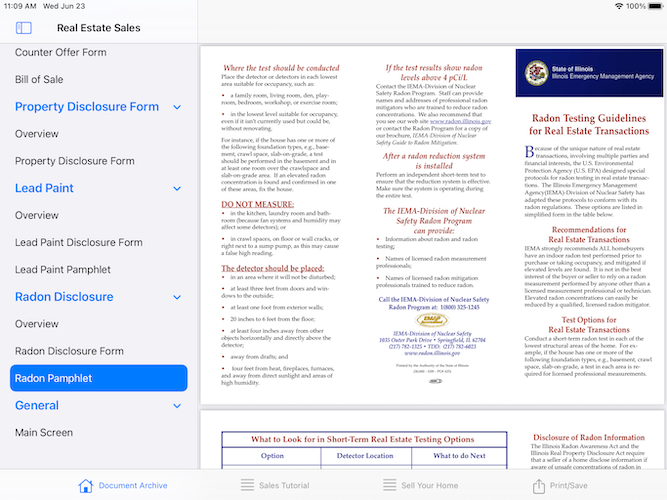 Illinois Radon Disclosure (iPad)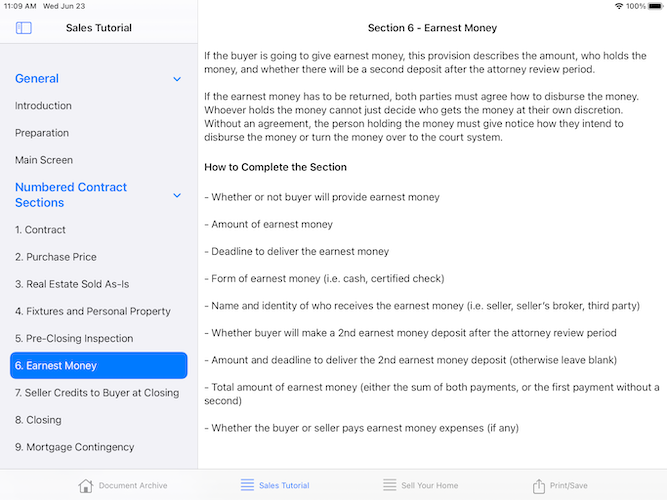 Earnest Money Instructions (iPad)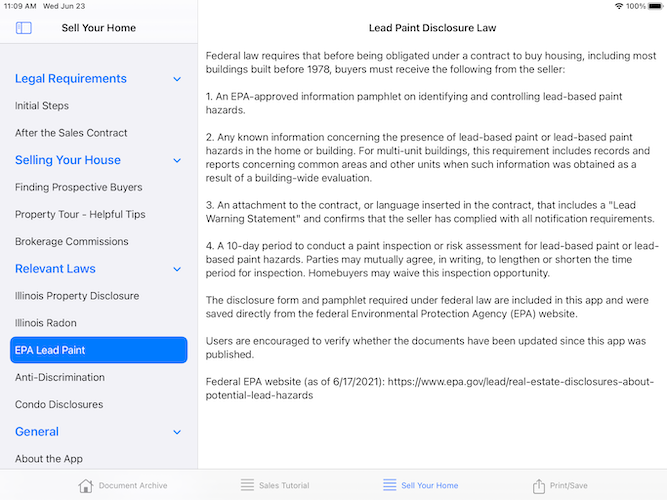 Lead Paint Legal Information (iPad)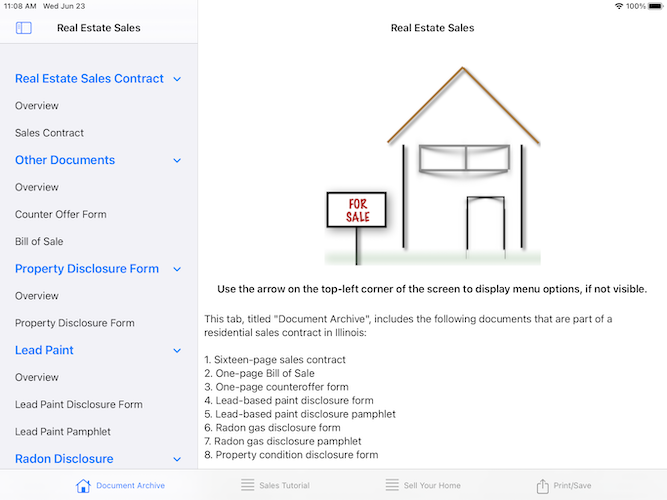 Main Screen (iPad)
Sales Contract (Mac) - Hover over document for buttons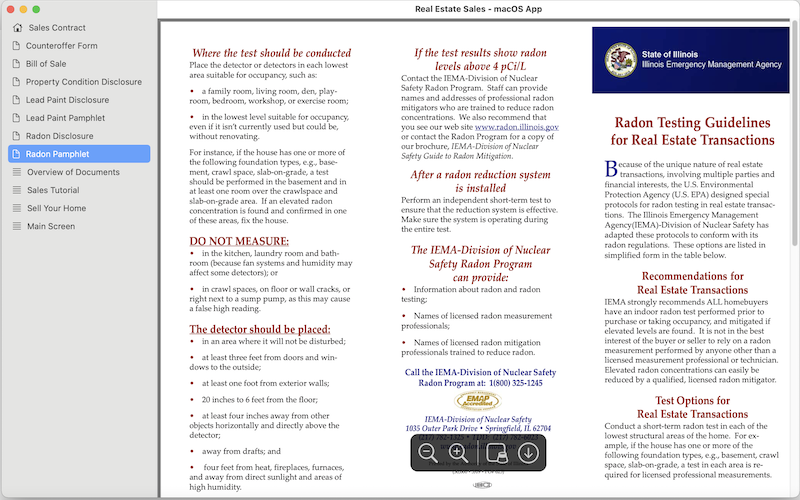 Illinois Radon Disclosure (Mac) - Hover over document for buttons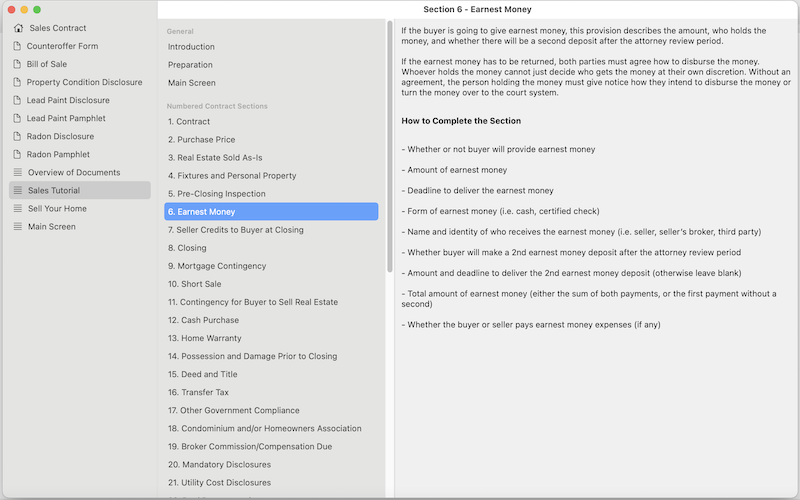 Earnest Money Instructions (Mac)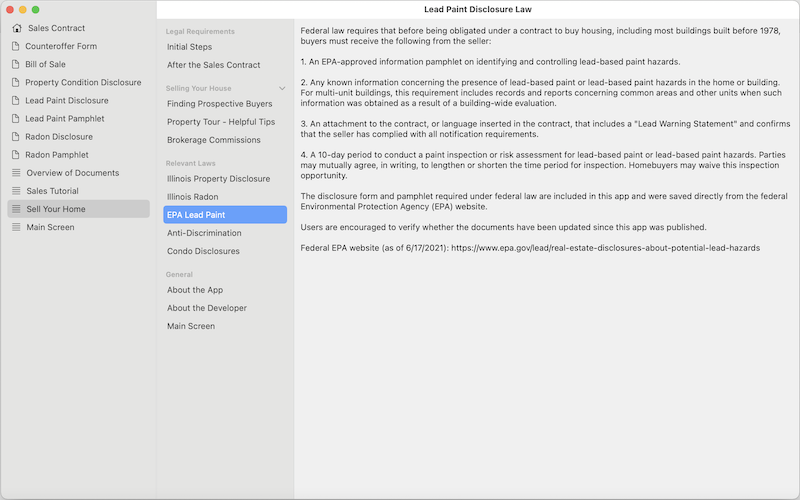 Legal Information about Lead Paint Disclosure (Mac)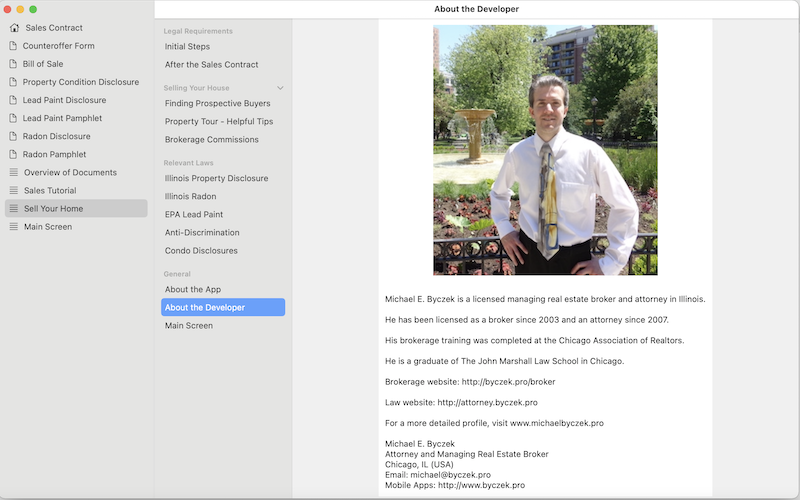 About the Developer (Mac)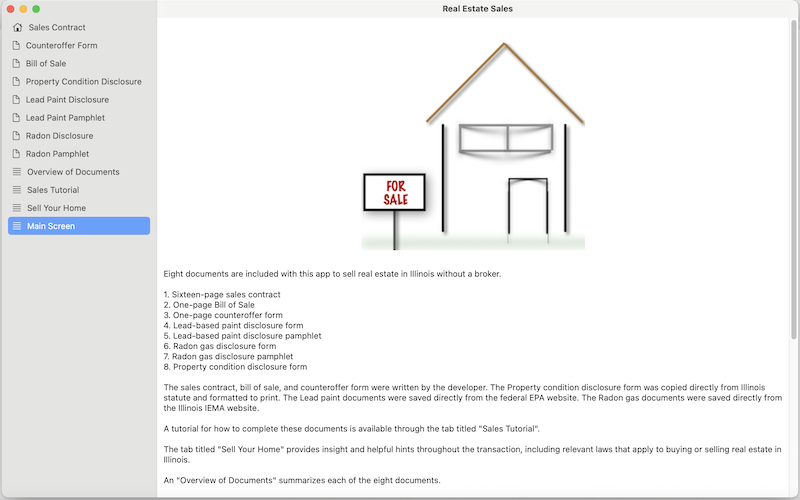 Main Screen (Mac)
Privacy Policy
View All Mobile Apps
Main | Languages | Databases | Software Engineering | Python | Data Science | Spreadsheets | Algorithms | Cloud Platforms | Big Data | Operating Systems | Cyber Security | eDiscovery | Legal Software